Stolichnaya and Moskovskaya vodkas return to Russian state control
July 25, 2012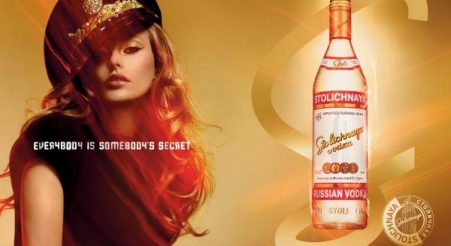 In a landmark decision made public today, the appeal court in The Hague ruled that the rights in the world famous vodka brands "Stolichnaya" and "Moskovskaya" belonged after all to the Russian Federation. The following note has been received with thanks from Hoyng Monegier (Amsterdam), which acted for the Russian Federation:
The legal battle between the Russian Federation and Spirits, the Dutch company owned by Russian oligarch Yuri Shefler, has been on-going for some 10 years. Mr Shefler is accused of having illegally obtained the rights in the leading vodka brands "Stolichnaya" and " Moskovskaya" in the turbulent years following the demise of the USSR. In its judgment the Court of Appeal confirmed that Shefler did not act in good faith in obtaining these valuable vodka trade marks. According to the Court of Appeal, Spirits is not the rightful owner of the "Stolichnaya" and "Moskovskaya" trade marks. The rights to these world leading vodka brands belong to the Russian Federation.
Spirits has been licensing the sale of "Stolichnaya" and "Moskovskaya" vodka worldwide since the mid 1990s. Spirits argued that it had rightfully acquired the trade marks from the Russian State company which originally owned the trade mark registrations after the company had been "privatised". The Court ruled that no valid privatisation of the State company has taken place and that the marks thus remained with the Russian State.
According to the Court, Spirits and its director, Yuri Shefler, knew or should have known about this. In addition, the documents available on the alleged "privatisation" should have cast doubts on its validity. Further, the alleged privatisation took place in the "chaotic" period when the USSR fell apart and many State assets were illegally sold off. Moreover, according to the Court, the purchase price for the worldwide portfolio of trade marks was much lower than their actual value. Mr. Shefler and Spirits therefore acted in bad faith when acquiring them.
As the trade marks have remained with the Russian Federation it is entitled to prohibit the sale of "Stolichnaya" and" Moskovskaya" vodka by Spirits.
Finally, the Court ruled that Spirits is not allowed to use the words "Russian Vodka" or "Made in Russia" on its bottles. According to the Court this denomination is misleading as the product is not manufactured by Spirits in Russia.
The decision of the The Hague appeals court can not be challenged on the merits. Spirits may appeal to the Supreme Court which has limited possibilities to review the case.
Permalink:
http://melisbek.com/story/2012/07/stolichnaya-and-moskovskaya-vodkas-return-russian-state-control