Russian Duma ratifies free trade agreement
March 20, 2012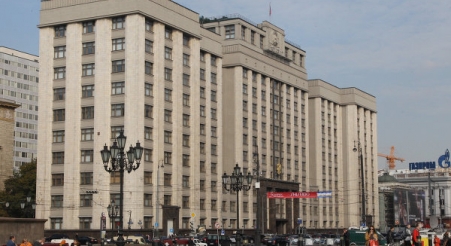 The State Duma ratified a free trade agreement on Tuesday, March 20.
The document was signed by the CIS member states: Russia, Armenia, Belarus, Kazakhstan, Kyrgyzstan, Moldova, Tajikistan and Ukraine. It was submitted to the State Duma by Russian President Dmitry Medvedev.
The agreement will provide the necessary conditions for proper and effective functioning of the CIS free trade zone and create favorable conditions for further deepening of the integration process on the basis of the World Trade Organization standards.
The agreement is fundamentally different from other CIS agreements in that it stipulates a tool compelling any party which violates the Agreement to fulfill its obligations. This tool is provided by the rules of dispute resolution.
Apart from import duty abolition provisions typical for this sort of agreement, the document sets out the parties' obligations to guarantee non-discriminatory application of the rules for non-tariff regulation, a national regime, as well as clear subsidizing rules consistent with the global practice.
The agreement will supersede all current CIS free trade agreements, both bilateral and multilateral.
Interfax-Ukraine
Permalink:
http://melisbek.com/story/2012/03/russian-duma-ratifies-free-trade-agreement