Kyiv, Brussels resolve all major issues on FTA, planning to complete work by mid-October
September 26, 2011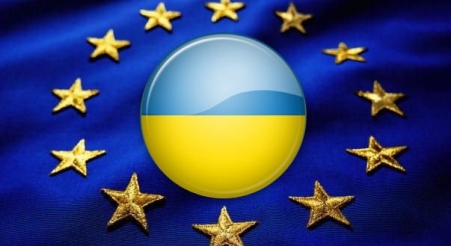 The 18th round of talks on the creation of a free trade area between Ukraine and the EU, which began in Brussels on September 19, will last until mid-October 2011, the head of the Ukrainian delegation, Valeriy Piatnytsky, has said.
He told reporters in Brussels on Friday that the Ukrainian and European sides had agreed on all major issues.
"Everything has been done, including a meeting between First Deputy Prime Minister Andriy Kliuyev and EU Trade Commissioner Karel De Gucht, in order to resolve all of the conceptual issues and most technical issues," Piatnytsky said.
He said that "final work is now underway."
"We are now counting every day. Over the next two weeks, we will start practical work on agreeing these issues on paper, and this work will be finished. The EU-Ukraine summit will be held in December, and in order to ensure that it is announced at the summit that everything has been completed, both the European side and we ourselves need a few weeks to complete everything. We are planning to complete this work by mid-October," Piatnytsky said.
He said that the sides had currently resolved the questions of tariffs, the protection of intellectual property rights and geographical indications, sanitary and phytosanitary regulations, competition, and tariff quotas for agricultural products.
"These issues have been a stumbling block for rather a long time. Now they have been resolved not only conceptually, but also technically. Virtually all of the details have been agreed, and now we'll look at the text in order not to miss out commas and not to make grammatical mistakes," Piatnytsky said.
At the same time, he said that there remained questions that "have fundamentally been agreed at the level of the Ukrainian and European leadership." He said that these questions concerned car imports, export duties, energy cooperation, and the question of services.
Piatnytsky said that the sides had agreed that Ukraine would cancel export duties.
"Some time will be required for this. We're agreeing on a transitional period of 15 years after the agreement comes into force. At the same time, it is envisaged to apply safeguard measures if liberalization leads to massive exports," he said.
In addition, the parties also reached agreement on the issue of compensation if gas supplies are interrupted, he said.
"The text [of the agreement] currently stipulates that no party can be held liable for an interruption in deliveries, which was caused by the actions of the third party or subjects controlled by the third party," Piatnytsky said.
Interfax-Ukraine
Source:
http://www.kyivpost.com/news/nation/detail/113540/#ixzz1Z7IjzMFo
Permalink:
http://melisbek.com/story/2011/09/kyiv-brussels-resolve-all-major-issues-fta-planning-complete-work-mid-october