Georgian Sakpatenti signed Memorandum of Understanding with the Patent Offices of Denmark and Israel
September 28, 2011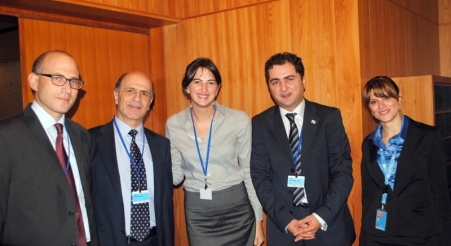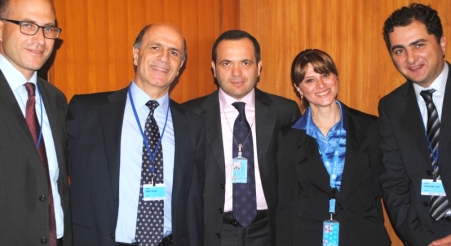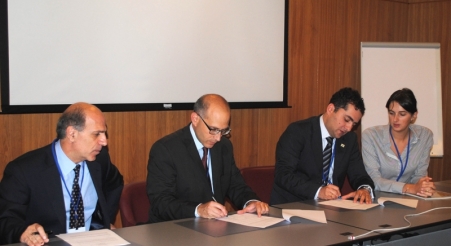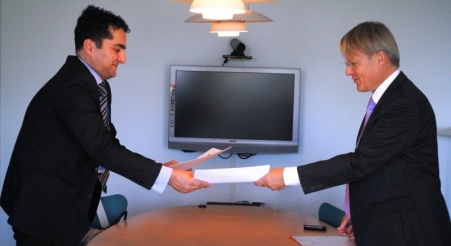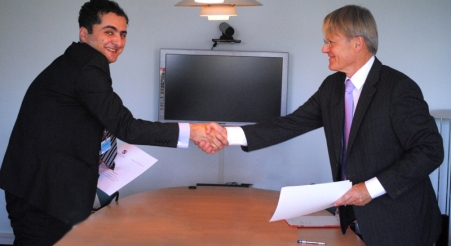 On September 26, in the framework of the Forty-Ninth Series of the Assemblies of the Member States of the World intellectual property Organization (WIPO), Mr. Irakli Ghvaladze, Chairman of the National intellectual property Centre of Georgia Sakpatenti, and Mr. Jesper Kongstad, Director of the Danish Patent and trademark Office, signed a Memorandum of Understanding at the Permanent Mission of Denmark to the United Nations Office in Geneva.
On September 28, a Memorandum of Understanding was signed in Geneva with the Israel Patent Office. Mr. Irakli Ghvaladze, Chairman of Sakpatenti, and Mr. Asa Kling, Commissioner of patents, Designs and trademarks of the Israel Patent Office signed the document.
The present memorandums provide for cooperation between the Patent offices to develop the legal protection systems in the field of intellectual property, exchange of information and best practices.
Source:
http://www.sakpatenti.org.ge/index.php?lang_id=ENG&sec_id=17&info_id=615
Permalink:
http://melisbek.com/story/2011/09/georgian-sakpatenti-signed-memorandum-understanding-patent-offices-denmark-and-israel