Melisbek & Partners team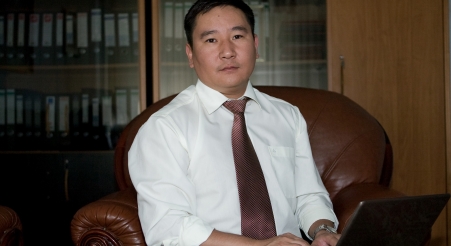 Ulan Melisbek, Founder & Partner

Intellectual Property expert with over 11 years experience in the Industry both in the private sector as a Patent and Trademark Attorney and in the government as a not-your-typical public servant with experience leading the State Intellectual Property Office of the Kyrgyz Republic.

In October 2008, Mr. Melisbek had accepted an offer to lead the Kyrgyz State Patent Office of Intellectual Property. His experience as a private Patent and Trademark attorney and educational credentials from prestigious universities in Kyrgyz Republic, Turkey, and Switzerland had brought a much needed out-of-box thinking to the State Agency, which he lead for over a year and a half.

Dorian Chirosca, Partner

Dorian Chirosca is a property rights expert. He holds a law degree and is currently a university lecturer. Mr. Chirosca is former head of the State Agency for Intellectual Property (2007-2009). He has taught intellectual property law and competition law at the State University of Moldova since 1997.

Between November 2002 and March 2005, Mr. Chirosca was General Director at the State Agency for Copyright, and a permanent member at the Copyright Committee within the World Organization for Intellectual Property.

Darkhan Azimkhan, Partner

Since 2005 Darkhan Azimkhan held various positions within Justice Department, Astana - from Specialist to the Head of the Department of Intellectual Property Rights. In 2009 he was appointed Head of the State Policy in the field of Copyright and related rights, the Committee on Intellectual Property Rights of the Ministry of Justice of the Republic of Kazakhstan.

Since June 2010, Mr. Azimkhan is the Director General of the Public Association "Kazakh Society of Performers' Rights Management." He has extensive experience in the field of conservation and protection of intellectual property rights. Mr. Azimkhan participates in legislative work of the Ministry of Justice of the Republic of Kazakhstan.

Since 2010, he is a member of the Interdepartmental Commission for the Protection of Intellectual Property under the Government of the Republic of Kazakhstan.

Nafisa Musakhanova, Partner

Nafisa Musakhanova, doctor of physics and mathematics, is a registered patent attorney in Republic of Uzbekistan. She has been working in the sphere of industrial property protection since 1982.

Nafisa Musakhanova is also the representative of the Republic of Uzbekistan in Consulting Committee on Intellectual property under International Association of the Academies of Sciences of CIS.